PlayerZone Party Van is the ultimate mobile gaming party in Ipswich  providing Gaming throughout Suffolk, Essex and Norfolk.
We will bring the unique experience for kids or adults to you at any location of your choice.
We cover Suffolk, Norfolk and Essex, and our aim is to provide the best Ultimate Gaming / Party Experience perfect for ages 6+ up to us full size adults.
We provide for Kids Birthday Parties , Wedding Entertainment, to Corporate and Team Building Sessions. Our van will accommodate comfortably 12 people at any one time.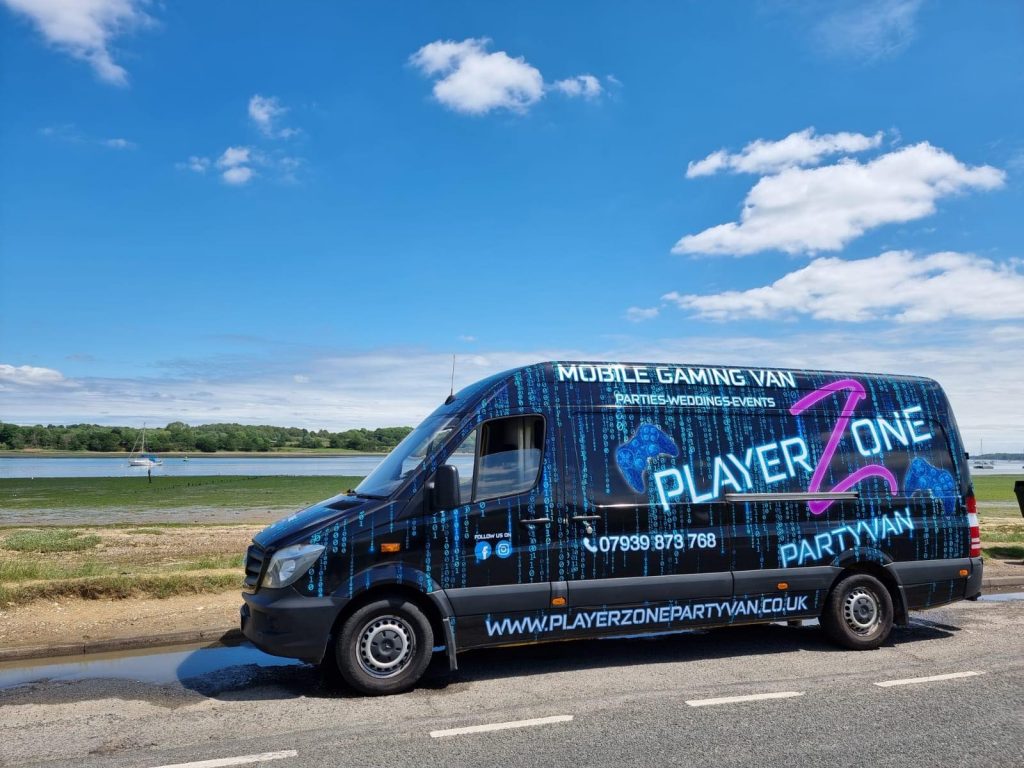 PlayerZone Party Van follows strict COVID regulations, please check our full COVID  Regulations and terms for our gaming van. 
• 6 x FULL HD LED Screens Inside.
• 50 INCH 4K HD TV
• 1x Playstation 5
• 2x Nintendo Switch
• 1x Oculus Quest 2
• 4x Xbox Series S
• 2x Playstation 4
• 2 x Racing seats with Logitech true force steering wheels
• State of the art changeable LED Lighting.
• Surround Sound Music System
• Fully Climate Controlled.
• Full internet connection 4G *access to a Router via our 50m Ethernet cable if 4G area unavailable*
• Disco lighting effects
• Consoles include Xbox, PlayStation, VR Headset.
• All the latest games, carefully chosen with multi player in mind.
• Bespoke double seating bench

Credit to the amazing team at Kombiwerks   for making our Player Zone Party Van a unique gaming experience.